Meeting/Event Information
2019
All Monthly Meetings are held at the Hilton Garden Inn, 450 Totten Pond Road in Waltham
January 10th: Exploring Annual Inspections, and Wet Basement
Mitigation
February 28th: Asphalt Roofing Shingles by Stepen Hern from
CertainTeed
March 28th: Brad Keyes on Heat Recovery Ventilators and Energy
Recovery Ventilators
April 25th: LEED and Green Enery Solutions
May 23rd: TBA
June 23rd: Real Life Risk Management Scenarios from Inspector Pro
and Citadel Insurance
ASHI NEW ENGLAND'S 14th FALL CONFERENCE AND EXPO SEPTEMBER 17th AND 18th
Dear Members, Fellow Inspectors, and Friends of ASHI-NEW ENGLAND:


I am pleased to announce that registration is now open for the Chapter's 14th Annual Fall Conference & Expo. Our Conference and Expo will be held at the beautiful, historic, newly renovated Westin Portland Harborview Hotel
The Chapter's education committee is excited about its program line up for the 2018 Conference and Expo which includes a variety of important topics and a line up of outstanding and experienced speakers. We are also looking forward to visiting with and learning from an impressive list of sponsors and exhibitors who will be on hand to offer the latest products, equipment, and services designed for today's busy home inspector.
Click here to open, review or download and print the official conference program brochure.
Register Online Today!
Click here to register online or mail in the printed registration form.
We are also looking forward to a variety of conference sponsors and vendors who add great educational value to our program as they will also display their products and services designed with your home inspection business in mind. If you have a favorite supplier or vendor who you believe ought to exhibit or be a sponsor at our event, please click here and share our sponsorship and vendor information with them.
Register Early and Save!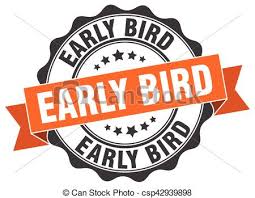 Thursday, September 6th, 2018 is the date by which you must register online or have your registration form and payment postmarked and on its way to the chapter office in order to receive the discounted early-bird registration fees. All advance registration closes on September 6. Walk-ins only after that date.
Hotel Accommodations at the Westin Portland harborview Hotel: A block of guestrooms are available at the special ASHI-NE rate of $195 plus tax. To get the lower group rate, all reservations must be made by 5:00, Friday, August 17, 2018.
To reserve a room, visit: https://www.starwoodmeeting.com/Book/homeinspectors
Book online and avoid winding your way through their central (telephone) reservations system! If you prefer reserving via phone: Call 1-855-811-0043 and reference the American Society of Home Inspectors room block to get the group rate.
As always, attendance at each day of the conference will earn participants six continuing education units good for state license renewal with all states that reciprocate with MA. That's 12 credits for both days. Credits will also be applicable to ASHI CE renewal requirements.
Extra Bonus: There is an optional, free, field trip to Portland's Victoria Mansion a couple of blocks from the hotel. A great example of Victorian Craftsmanship and the "cutting edge" technology of 1858! This private tour is available right after the end of the Conference on Tuesday the 18th. Pre-registration is required as space is limited. See the registration form.
At this point, you have time on your side to register well before the early-bird discount cut-off but don't procrastinate...take care of it now and cross one more thing off your summer to-do list.
Questions? Please give the chapter office a call at 1-603-228-1231.
The Conference and Expo Planning Committee and the Board of Directors join me in looking forward to welcoming you to the conference and expo!

David Rossinow
ASHI-NE Chapter, Education Committee Chairman
Tickets
$350.00 Chapter Members and retired Members: Full Two day Conference
$325.00 Earlybird rate before September 6
$220.00 Chapter Members and Retired Members: September 17th only
$195.00 Earlybird rate before September 6
$220.00 Chapter Members and Retired Members: September 18th only
$195.00 Earlybird rate before September 6
$325.00 Multi Inspector: Two or more Members from same company registering in the same transaction: Full two day Conference
$300.00 Earlybird rate before September 6
$200.00 Multi Inspector: Two or more Members from same company registering in the same transaction: September 17th only
$175.00 Earlybird rate before September 6
$200.00 Multi Inspector: Two or more Members from same company registering in the same transaction: September 18th only
$175.00 Earlybird rate before September 6
$375.00 Multi Inspector: Two or more Attendees from same company registering in the same transaction: Full two day Conference
$350.00 Earlybird rate before September 6
$225.00 Multi Inspector: Two or more Attendees from same company registering in the same transaction: September 17th only
$200.00 Earlybird rate before September 6
$225.00 Multi Inspector: Two or more Attendees from same company registering in the same transaction: September 18th only
$200.00 Earlybird rate before September 6
$275.00 ASHI NE Members who are MA Trainees or Associates: Full Two Day Conference
$250.00 Earlybird rate before September 6
$195.00 ASHI NE Members who are MA Trainees or Associates: September 17th only
$170.00 Earlybird rate before September 6
$195.00 ASHI NE Members who are MA Trainees or Associates: September 18th only
$170.00 Earlybird rate before September 6
$350.00 Affiliate Members: Full Two day Conference
$325.00 Earlybird rate before September 6
$200.00 Affiliate Members: September 17th only
$175.00 Earlybird rate before September 6
$200.00 Affiliate members: September 18th only
$175.00 Earlybird rate before September 6
$375.00 Other ASHI Inspectors: Full Conference
$350.00 Earlybird rate before September 6
$225.00 Other ASHI Inspectors: September 17th only
$200.00 Earlybird rate before September 6
$225.00 Other ASHI Inspectors: September 18th only
$200.00 Earlybird rate before September 6
$395.00 Non-ASHI Home Inspectors and General Public: Full Conference
$370.00 Earlybird rate before September 6
$250.00 Non-ASHI Home Inspectors and General Public: September 17th only
$225.00 Earlybird rate before September 6
$250.00 Non-ASHI Home Inspectors and General Public: September 18th only
$225.00 Earlybird rate before September 6
$325.00 Non-ASHI, Unlicensed Home Inspector Trainees: Full Conference
$300.00 Earlybird rate before September 6
$225.00 Non-ASHI, Unlicensed Home Inspector Trainees: September 17th only
$200.00 Earlybird rate before September 6
$225.00 Non-ASHI, Unlicensed Home Inspector Trainees: September 18th only
$200.00 Earlybird rate before September 6
$75.00 Spouse: Full Conference
$50.00 Spouse: September 17th only
$50.00 Spouse: September 18th only